Dedicated for Web & Software Developers.
Just like you.
GUARANTEED to make your life easier
Be part of Malta's unique and dedicated web and software developers's community. We will make your job engagements and hiring process easier than it has ever been before.

Here's what you get if you register:

You will get to know who the employer is and the ability to apply directly with them.
Deal directly with the employer. Only you know what's best for you, no one else.
Direct messaging with the employer for easy negotiations and appointments.
Will notify you about freelance jobs & new available positions as soon as they come available.
Do not miss out on new opportunities to learn new technologies and improve your career.
Step One
Update Your Profile
Having an strong developer profile is crucial to get noticed from top employers.

Your profile is your identity and will be matched with jobs related to your skills by our AI algorithm.
Setting up your profile is easy. Some of the most important fields are;
Your Technology Stack
Education
Experience Level
CV Document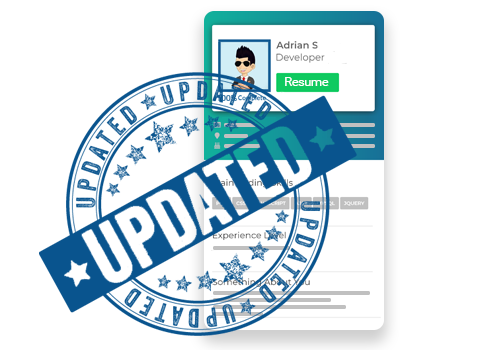 Step Three
We'll match you with jobs
Our intelligent AI algorithm will match your developer profile with various jobs currently available on Developers Malta.


Top employers

Only top employers are available, no spam guaranteed!

All information

All the employer information is instantly available.

Apply for FREE

Applying to any role on Developers Malta it's 100% free!